---
Project Development
"A goal without a plan is just a wish"
The most crucial task for every promoter of a project is the business plan, providing a strategic techno-commercial roadmap with milestones. The milestones are necessary for establishing short term achievements and keeping the project team on the right path throughout the entire lifecycle of the project.
Being at the starting point/milestone of a project, this stage "0" (zero) is known as the front-end stage.
The front-end stage defines the roadmap and sets up the milestones.
Necessary agreements
Customer relations & marketing
Selection of the suitable site
Identification of the suitable technology/plant
Fuel supply
Existing infrastructure
Financing structure, etc.
PRIOS offers full suport and corresponding front-end project development studies, which can be used as a base for the next step of pre-feasibility study or bankable feasibility study.
PRIOS is continuously working on project developments in many regions of the world. Many of these have been for greenfield plants and we consider ourselves to be both experts and also independent in their analysis. Our consultants have experience of studies for such plants that have gone on to be built as well as many that have not. This provides PRIOS with an understanding of the requirements of a successful project investment and will enable us to provide the strategic consulting service now required by investors.
---
Shutdowns, Decommissioning and Appraisals
As experienced resellers of pre-owned industrial plants and surplus process units, PRIOS has extensive and unique know-how about lifetime values of industrial assets.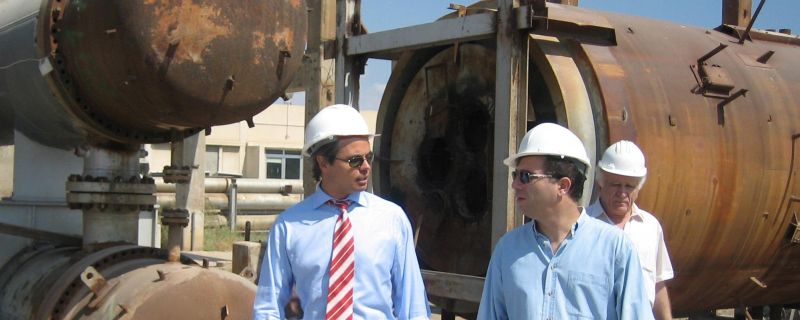 Market surveys, sales and marketing activities, engineering- and cost estimate expertise enable us to carry out appraisals and assessment studies for various purposes for owners, insurance & leasing institutions and investors.
Our appraisals are usually required for intended divestment programs and plant shutdowns, mergers and acquisitions, as well as sales of idle process units.
Depending on available data, visual site inspection of the plants, our consultants provide a report about the technology and metallurgical condition, commercial value, expected cost estimate for dismantling, removal, relocation or re-erection at a new site.