---
Project Development
"A goal without a plan is just a wish"
For project promoters, creating a comprehensive business plan is paramount. This plan serves as a strategic roadmap that outlines the technical and commercial aspects of the project, including key milestones. These milestones are crucial for achieving short-term goals and keeping the project team on track throughout the entire project lifecycle.
The initial stage of a project, also known as stage 0, is the front-end stage.
During this stage, the roadmap is defined, and milestones are established. This stage involves important tasks such as:
securing necessary agreements
building customer relations and marketing strategies
selecting a suitable site
identifying the appropriate technology or plant
ensuring a reliable fuel supply
assessing existing infrastructure, and
structuring financing options.
By completing these tasks during the front-end stage, project promoters can lay a solid foundation for the project's success and minimize risks during implementation.
PRIOS provides full support and comprehensive front-end project development studies to serve as a base for pre-feasibility or bankable feasibility studies, including technical and commercial feasibility analysis, market research, technology assessment, fuel supply, infrastructure evaluation, financing options, and risk assessment, ensuring informed decision-making and successful project implementation.
PRIOS is an expert in project development across multiple regions worldwide, with a particular focus on greenfield and brownfield plants, and our consultants' experience includes studies for both built and planned projects, providing us with valuable insights into the essential elements of successful investments; we offer strategic consulting services that are tailored to meet the needs of our clients, the investors.
---
Shutdowns, Decommissioning and Appraisals
With years of experience as resellers of pre-owned industrial plants and surplus process units, PRIOS has developed a unique and comprehensive understanding of the lifetime values of industrial assets, which enables us to provide valuable insights and knowledge to our clients.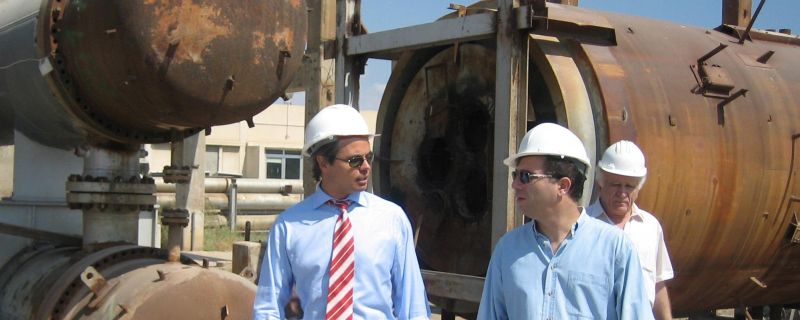 PRIOS leverages its expertise in market surveys, sales and marketing activities, engineering, and cost estimation to conduct appraisals and assessment studies for various stakeholders, including owners, insurance and leasing institutions, and investors.
Our appraisals are often required for divestment programs, plant shutdowns, mergers and acquisitions, and sales of idle process units. Our experienced consultants conduct a comprehensive analysis that includes visual site inspections, examination of technology and metallurgical conditions, and an evaluation of the commercial value of the asset.
Based on this analysis, we provide a detailed report that outlines the expected cost estimates for dismantling, removal, relocation, or re-erection of the asset at a new site, providing our clients with the information they need to make informed decisions about their assets.