7,5 MW LNG Hybrid Power Barge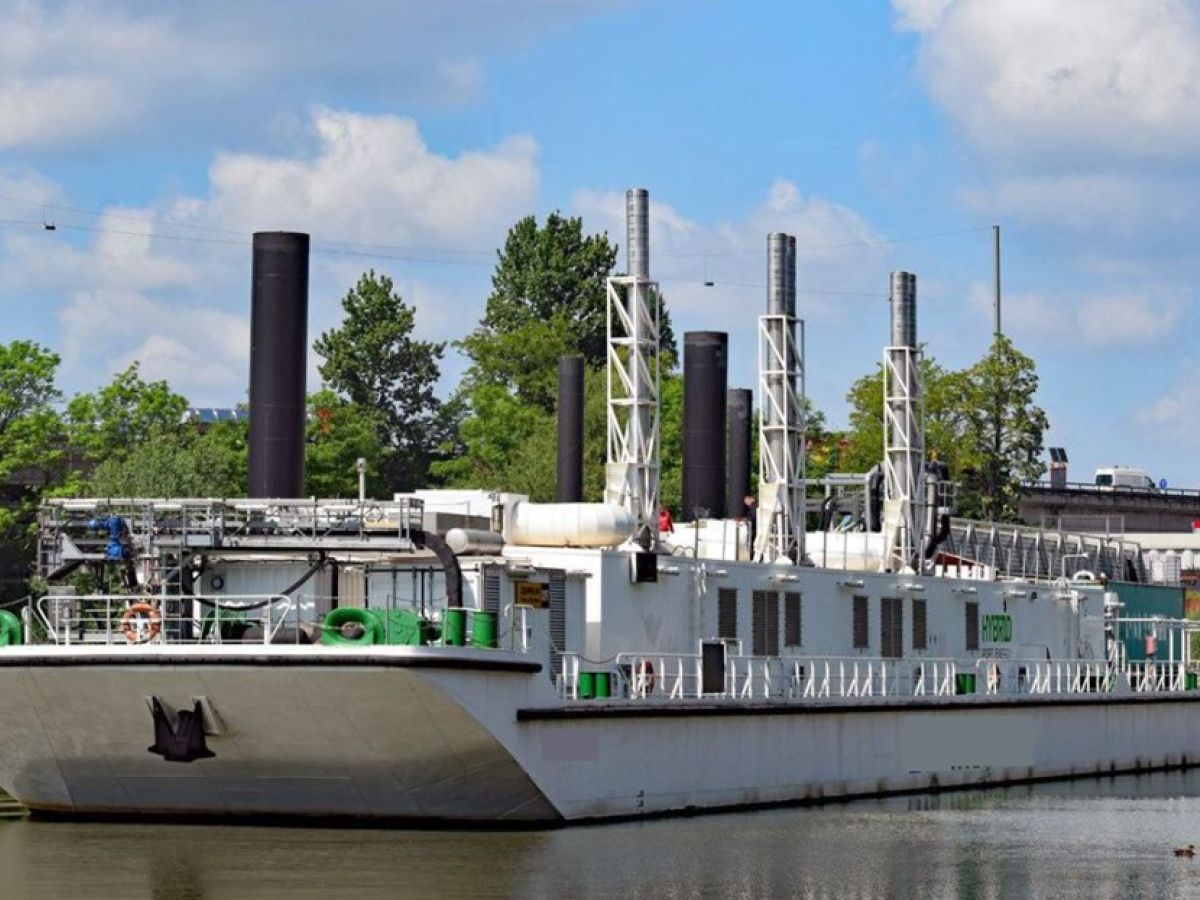 7,5 MW- LNG Power Barge for sale and immediate relocation
Capacity: approx. 7,5 MWel (lectrical power) & 9,7 MWth (thermal power)
Plants condition: used
Power Barge at a glance
Type
Floating non-probelled Barge
Dimension
76 x 11,4 x 2,5 m
Capacity
11 kV / 60 Hz, 10 kV / 50 Hz
Electrical Power
7,5 MWel, ~ 97 MWth
Historical Data
Keel laying & launching 2014
First power supply 2015
Fuel
LNG
The Eco-Friendly LNG Hybrid Power Barge for Sale:
A Versatile and Sustainable Energy Solution. This LNG Hybrid Power Barge is designed to supply cruise ships with clean electricity and heat at the harbor, significantly reducing CO2 emissions compared to traditional diesel generators. By using liquefied natural gas (LNG) as its primary fuel source, this environmentally friendly power barge offers a greener alternative for energy supply in port. Don't miss out on this opportunity to upgrade your power infrastructure with a low-emission, cost-effective solution.
Downloads:
Download PRIOS - Power-Barge 7,5 MW.pdf
Disclaimer: Although the statements and technical information contained herein are believed to be materially accurate as of the date hereof, no representation or warranty is given as to the accuracy of any of the information provided.