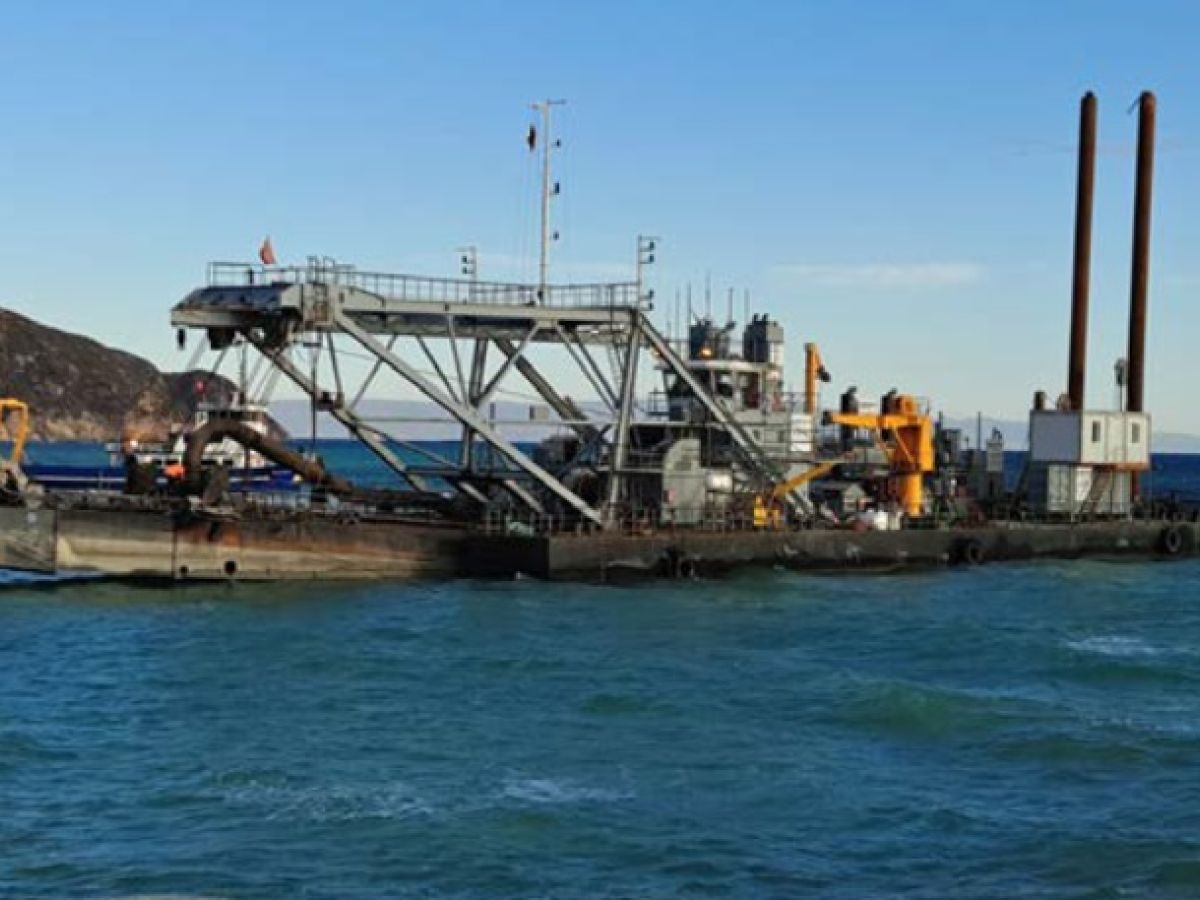 Used Cutter Suction Dredger for sale and relocation
We are pleased to offer a high-quality Cutter Suction Dredger that has been expertly maintained and cared for. This dredger has a proven track record of success, having been used for intake and discharge pipe line dredging work at a 2x 660 MW coal-fired power plant where it dredged approximately 400,000 m³ of material within a 12 month period. Additionally, it is currently being used for an airport fuel oil port dredging project with a dredging volume of 3,750,000 m³.
With its reliable performance and efficient operation, this cutter suction dredger is an ideal choice for a wide range of applications. Whether you are seeking to dredge ports, rivers, or other waterways, this dredger is designed to get the job done right.
Dredger at a glance
Type
Floating
Dimension
Overall Length 75,5 m Pontoon Lenght 54,01 m Breadth 19,43 m Moulded Depth 4,24 m Draught 3 m
Dredging Depth (Cutter)
22,5 m
Dredging Depth (Sutcion)
45 m
Downloads:
Download PRIOS used Cutter Suction Dredger for sale.pdf
Disclaimer: Although the statements and technical information contained herein are believed to be materially accurate as of the date hereof, no representation or warranty is given as to the accuracy of any of the information provided.